Price

RM55.00

Product SKU
CYC-C3322
Brand
CYCLO
Size (L x W x H)
10 cm x 10 cm x 25 cm
Availability
In Stock
Quantity
Description
Highlight
Package: 1 bottle
50% Friction Reduction
Fills in metal imperfections to create a smooth surface
Low shear resistance & quick air-drying
Up to 800°F / 427°C working temperature
PRODUCT DESCRIPTION:
Cyclo Dry Moly with added graphite power fills in metal imperfections giving super resistance to high temperatures and 50% better reduction in friction. The quick drying formula bonds to metal surfaces creating a stronger longer lasting protectant layer.
Uses:
50% Friction Reduction
Sliding Surfaces & Gears
Bushings & Bearings
Conveyors, Chutes & Bins
Lock Mechanisms
Automotive & Industrial Gaskets
High Pressure Gear Drives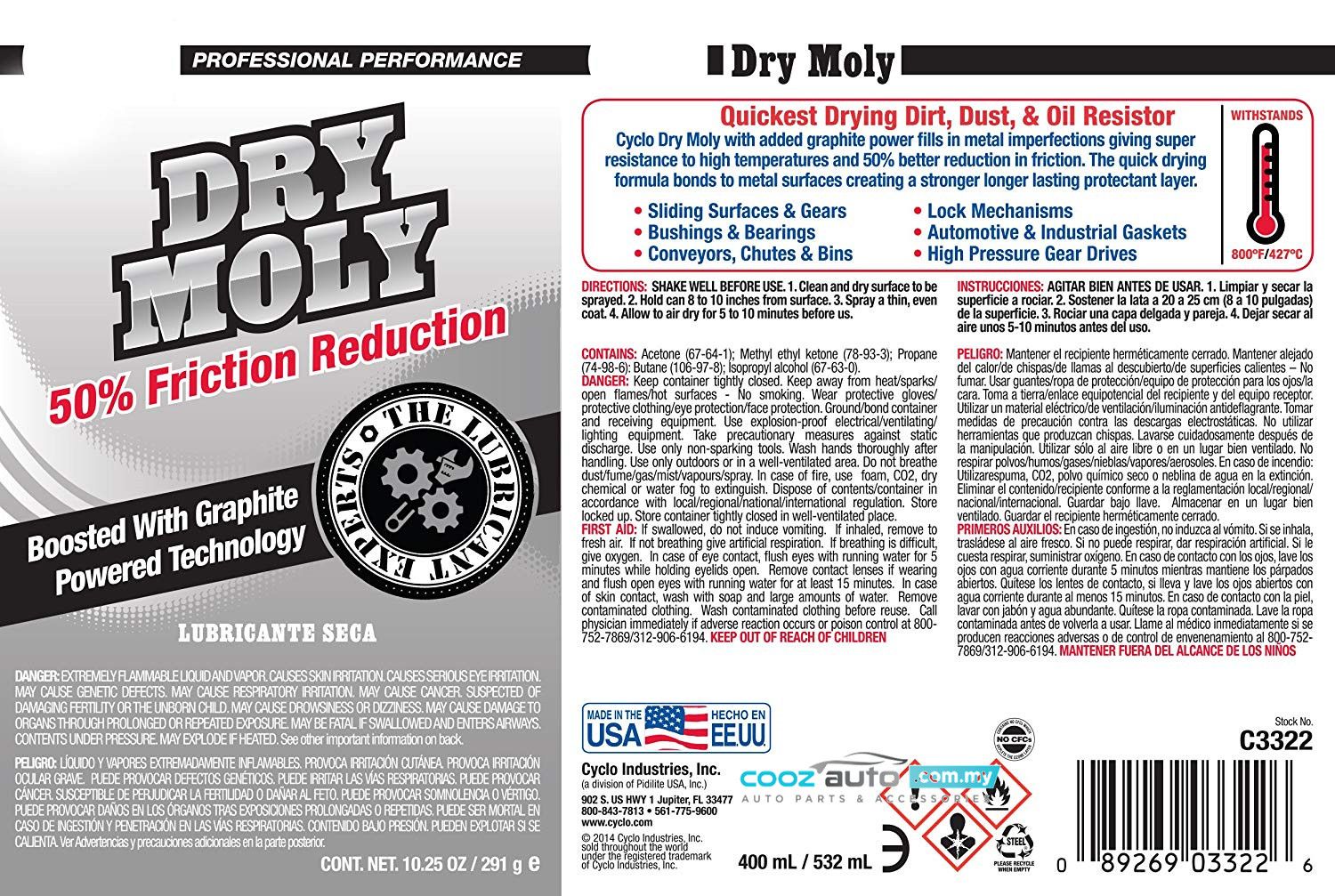 PRODUCT FEATURES:
Package: 1 bottle
Fills in metal imperfections to create a smooth surface
Low shear resistance & quick air-drying
Up to 800°F / 427°C working temperature
DIRECTIONS FOR USE:
SHAKE WELL BEFORE USE.
Clean and dry surface to be sprayed.
Hold can 8 to 10 inches from surface.
Spray a thin, even coat.
Allow to air dry for 5 to 10 minutes before use.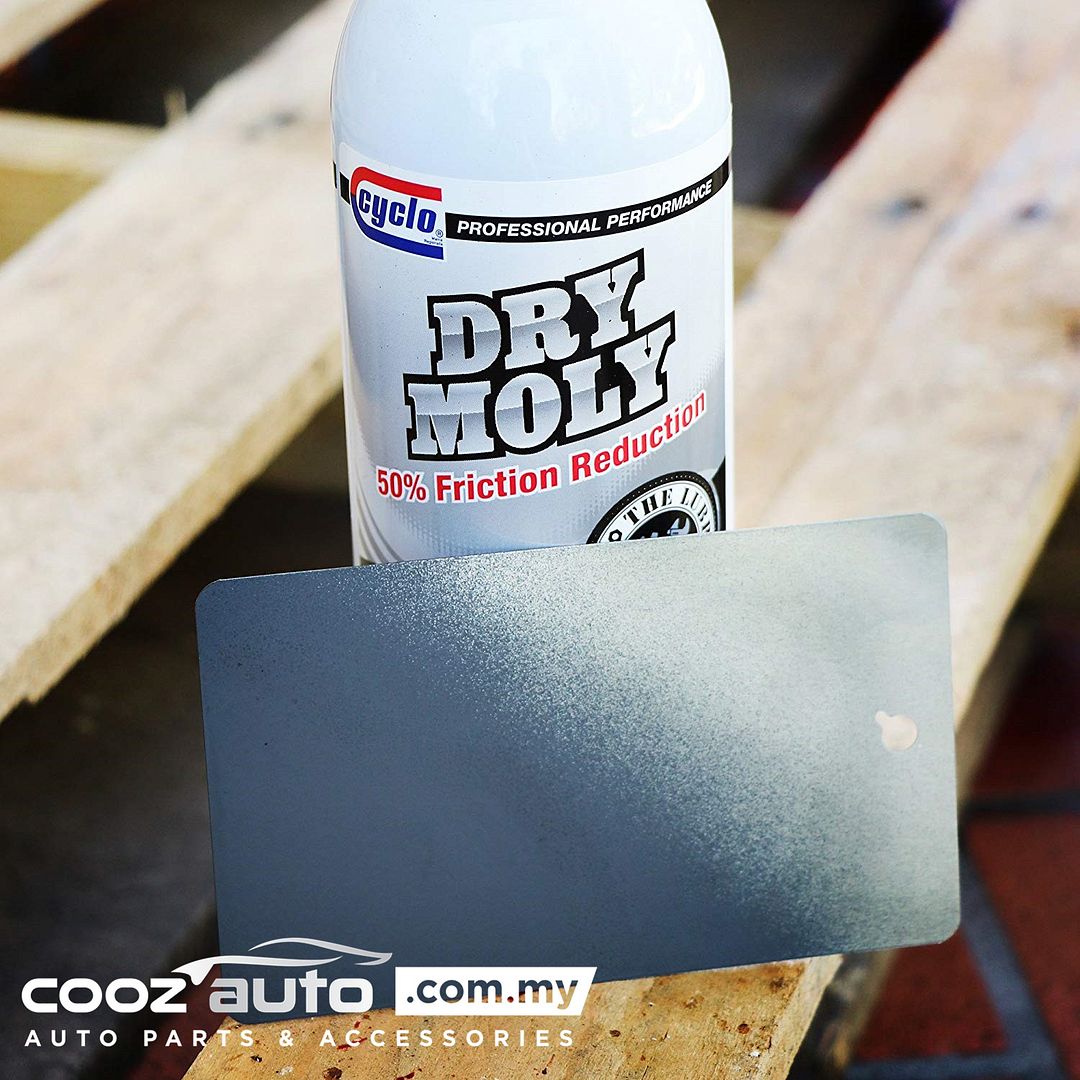 Reviews (0)
view all
back