Price

RM68.00 - RM568.00

Product SKU
RD-5W20
Brand
Red Line Synthetic Oil
Size (L x W x H)
25 cm x 13 cm x 13 cm
Availability
In Stock

Package

Quantity
Description
Highlight
RED LINE REDLINE 5W20 Fully Synthetic Engine Oil Thicker oil film at operating temperature than a petroleum 5W30 or 10W30
Fully-synthetic ester formula for passenger cars, light trucks, performance vehicles and marine applications
Excellent wear protection and friction reduction across a wide range of operating conditions
High detergency allows extended drain intervals and provides increased cleanliness
Improved fuel economy and ring seal for more power
Superior high temperature stability and oxidation resistance increases lubrication of hot metal compared to other synthetics
High natural viscosity index (VI) provides thicker oil film in bearings and cams
| | |
| --- | --- |
| ITEMS: | RED LINE FULLY SYNTHETIC 5W20 |
| OIL WEIGHT: | 5W20 |
| OIL TYPE: | FULLY SYNTHETIC |
| PACKAGING: | 1 QUART or 946ml / BOTTLE |
| CONTAINER TYPE: | PLASTIC BOTTLE |
ABOUT RED LINE SYNTHETIC OIL:
Red Line's synthetic engine oils are designed to provide the highest protection, cleanliness and superior drain intervals with the lowest friction for your petrol, diesel, motorcycle or marine engine. We use the most stable components available and formulate our products for wear protection and friction reduction across a wide range of engine operating conditions.
Red Line's products are unique because they contain polyol ester base stocks, the only lubricants which can withstand the tremendous heat of modern jet engines.
These synthetics have a natural multigrade property, which allows our chemists to avoid bulking up an oil with unnecessary additive packages that hinder lubricity.
ABOUT 5W30 SYNTHETIC OIL:
Recommended for Chrysler, Ford WSS-M2C945-A, Acura/Honda, Mazda and Scion

Thicker oil film at operating temperature than a petroleum 5W30 or 10W30

RECOMMENDATIONS:
Recommended for API SN/SM/SL/SJ/SH/SG/CF and ACEA A5/B5
PRODUCTS FEATURES & BENEFITS:
Fully-synthetic ester formula for passenger cars, light trucks, performance vehicles and marine applications

Excellent wear protection and friction reduction across a wide range of operating conditions

High detergency allows extended drain intervals and provides increased cleanliness

Improved fuel economy and ring seal for more power

Superior high temperature stability and oxidation resistance increases lubrication of hot metal compared to other synthetics

High natural viscosity index (VI) provides thicker oil film in bearings and cams

Less evaporation than other synthetics for improved efficiency and ring seal

All products are completely compatible with other conventional and synthetic motor oils
TYPICAL PROPERTIES:
| | |
| --- | --- |
| ACEA Service Class | A5 B5 |
| API Service Class | SN/SM/SL/CF |
| Viscosity Grade | SAE 5W20 |
| Vis @ 100°C, cSt | 9 |
| Vis @ 40°C, cSt | 53 |
| Viscosity Index | 147 |
| CCS Viscosity, Poise, @ °C | [email protected] |
| Pour Point, °C | -45 |
| Pour Point, °F | -49 |
| NOACK Evaporation Loss,1hr @ 482°F (250°C), % | 8 |
| HTHS Vis, cP @150°C, ASTM D4741 | 3.0 |
LUCAS ENGINE OIL LUBRICANTS FILLING: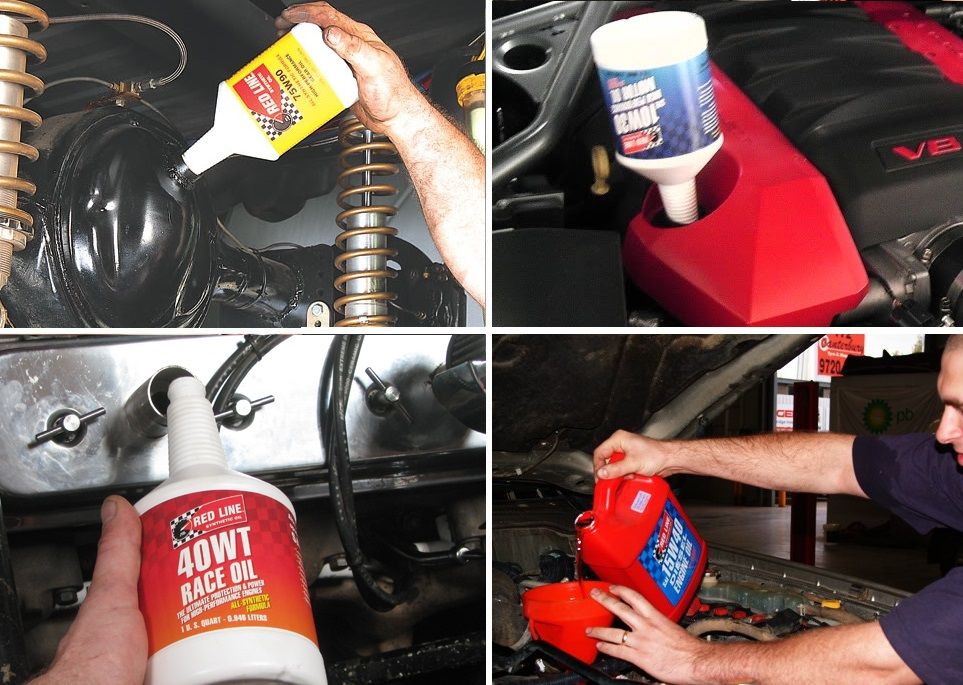 Reviews (0)
view all
back
What's in the box
1BTL x RED LINE FULLY SYNTHETIC 5W20