Description
Highlight
Honda Stream 2001 - 2003 Front Skirt ( Modulo ) ( PU2176 )

Durability : Excellent

Fitment : Good

Weight: Heavy
Surface / Finishing : Average

PU Material difficult to repair
| | |
| --- | --- |
| ITEMS: | Honda Stream 2001 - 2003 Front Skirt ( Modulo ) ( PU2176 ) |
| MATERIAL: | PU |
| PACKAGES: | Front Skirt ONLY (WITHOUT PAINTING) |
| SHIPPING WITHIN: | 1-3 DAYS (WITHOUT PAINTING) 8-12DAYS (WITH PAINTING) |
| REMARK: | PLEASE CONTACT US FOR PAINTING SERVICE |
REMARK: SURFACE OF FIBER MATERIAL IS VERY ROUGH AND REQUIRES EXTRA WORK FOR BEST FINISH / PAINTING. DO NOT PLACE ORDER IF YOU CANNOT ACCEPT THE CONDITION OF FIBER MATERIAL.
MATERIAL PROPERTIES: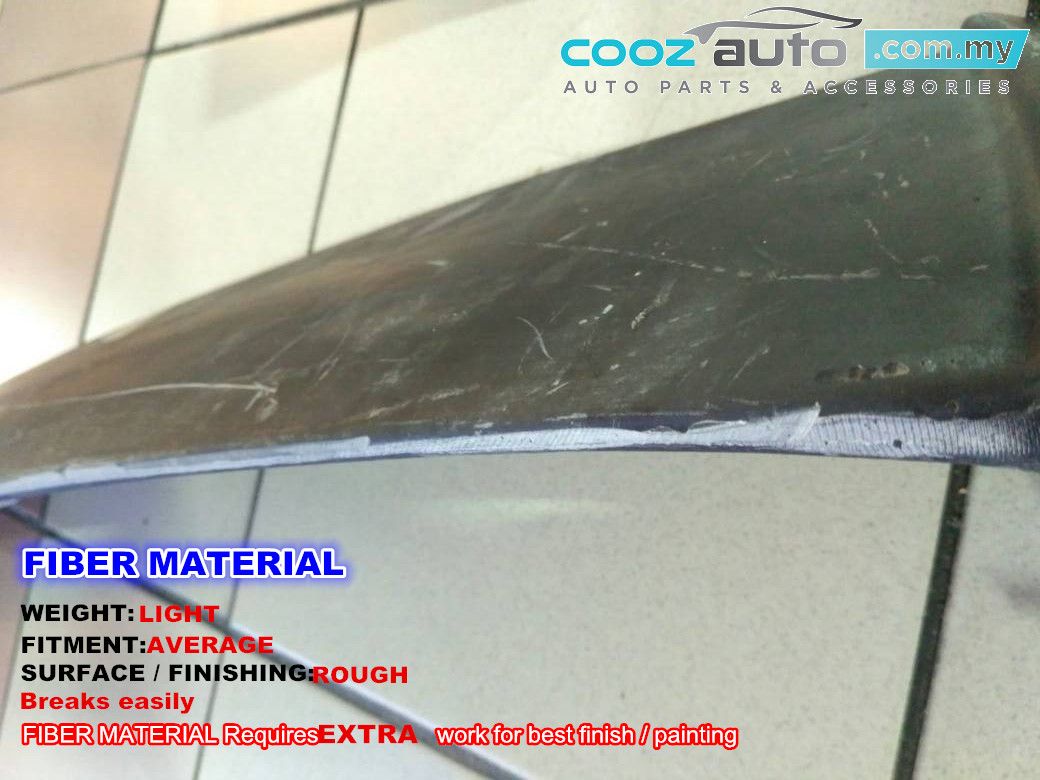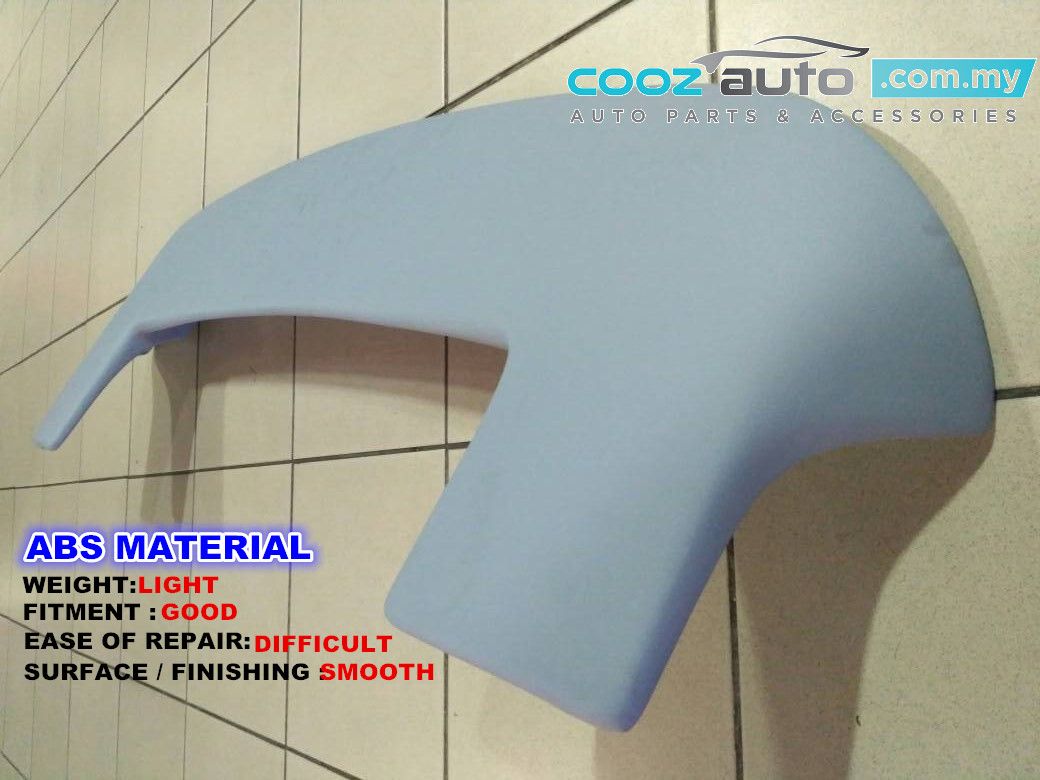 Fiber / Fiberglass Products Features
Fiberglass is a fiber reinforced polymer made of plastic reinforced by glass fibers, commonly woven into a mat. Fiberglass is a strong lightweight material and is used for many products. Although it's not as strong and stiff as PU, ABS. It is less brittle, and its raw materials are much cheaper.
PU Products Features
Polyurethane (PU) is a unique material that offers the elasticity of rubber combined with the toughness and durability of metal. It can be manufactured in a variety of hardness, ranging from rubber band soft to bowling ball hard. Depending on the durometer, urethane can elongate up to 800% and returns to its' original dimension without a significant loss of memory.
ABS Products Features
Acrylonitrile butadiene styrene (ABS) is a common thermoplastic used widely to make light, rigid, molded products in various automotive and non automotive components. However, ABS has many grade and not all grade is the same
BODYKITS MATERIALS COMPARISON:
Fiberglass / Fiber
Polyurethana PU
ABS Plastic
Definition

Composite Material Mada from extremely fine glass fibers

Thick, organic resin-based polymer material

Petroleum-based thermo-plastic material; commonly used on factory bumpers

Pros

Low price
Light weight
Rigidity allows more extreme styles

Very flexible
Durable
Good Fitment

Cons

Breaks easily
requires extra work for best finish / painting

Heavy
Difficult to repair
| | | | |
| --- | --- | --- | --- |
| | Fiberglass / Fiber | Polyurethana PU | ABS Plastic |
| Price | $ | $$$ | $$$ |
| Flexibility | ☆ | ☆☆☆☆ | ☆☆☆ |
| Durability | ☆ | ☆☆☆☆ | ☆☆☆☆ |
| Fitment | ☆☆ | ☆☆☆☆ | ☆☆☆☆ |
| Ease of Repair | ☆☆☆ | ☆ | ☆ |
| Finish / Painting | ☆☆ | ☆☆☆ | ☆☆☆☆ |
| Weight | Light | Heavy | Light |
Please Note: The ratings listed above are for general comparison purposes only. Prices and features vary widely by manufacturer and style.
INSTALLATION TIPS FOR BODYKITS AND BODY PANELS:
For best fitment and durability, we strongly recommend that you have your body kit and/or body panels installed by a qualified body shop. Feel free to pass the following important information on to your installer to help ensure a smooth and easy installation.
Fiberglass and polyurethane body components may warp slightly during shipment. This is normal and can be corrected by leaving the body kit out in the sun or in a warm room for a few hours.
Your body shop should test fit all body panels on the vehicle BEFORE sanding, drilling, filling, cutting, painting, or otherwise modifying it. Parts are NOT RETURNABLE once modified in any way.
Ask your installer to notify you of any structural modifications necessary in the installation of your body kit.
Ask your installer to add a flex agent to the body kit's paint to help keep it from flaking off. This is especially important when installing polyurethane or ABS plastic bumpers.
Reviews (0)
view all
back
What's in the box
1set x Front Skirt Only (without painitng)